Code of Conduct
Summary for all staff, contractors and visitors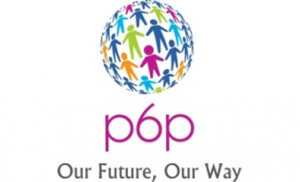 The Primary 6 Partnership's over-arching aim is to raise standards and improve outcomes for all children and young people in its community. It aspires to create a culture of high aspiration, a commitment to life-long learning and a determination to succeed and enjoy'
P6P Teaching and Learning Statement


We hope you enjoy working with us for whatever time you are part of our school community. Thank you for your support in ensuring the highest professional standards in our work with children and families. This is a summary of our full Code of Conduct, copies of which can be obtained from the school office.  Please return a signed copy of this summary to your contact member of staff and discuss any questions you may have with them.
All staff contracted to work in our school are;
Role models for children and as such aspire to model high standards of behaviour, in and outside school.
Committed to actively safeguarding the interests of children and promoting their wellbeing.
Expected to work proactively to uphold principles of equality and diversity.
Expected to demonstrate high levels of personal integrity, honesty and confidentiality in their professional relationships.
Safeguarding; Everyone is responsible for ensuring the well-being of children. The Designated Safeguarding Lead (DSL) is Julia Dickens, Head of School – Kersall Drive Campus.  There are also a number of DSL deputies on each campus.
The use of personal mobile phones/devices to record or photograph children is prohibited. Staff should always use school equipment for this purpose. Please keep mobile phones switched onto silent  during staff meetings and when you are in contact with children. The Head teacher should be notified of any additional work/contact that takes place in a child's home and of any allegations, charges or changes to your professional status.
Conduct In and Outside of Work.  We want everyone who plays a part in our school to be positive in their thinking and approach, seeking constructive solutions to problems and by de-personalising issues.  Please consider how you and the school are perceived by the wider community. Our reputation matters to us, our children and families. Please remember social media is not confidential and it is difficult to remove. (Privacy settings).