Artsmark Alliance Platinum Award
Heathifeld received the specially created RSC Artsmark Alliance Platinum award in recognition of our outstanding commitment to cultural education, Shakespeare and live theatre over a number of years.
Artsmark Award is the only creative quality standard for schools and education settings, accredited by Arts Council England. This is the highest accolade possible (equivalent to Artsmark Platinum).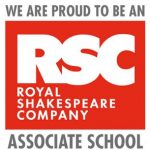 RSC Lead Associate School
Heathfield is proud to be a Lead Associate School working with the Royal Shakespeare Company. Our aim is "enthusing staff and children with the wonder and challenge of Shakespeare across the curriculum, in all key stages and for all settings. Creating opportunity, developing talent and extending reach and impact together."  We support Associate Schools in Nottingham including a local secondary school and special school. We work in partnership with the Theatre Royal and Concert Hall plus Nottingham Playhouse. Our pupils have exciting opportunities to work with Associate Artists creating art pieces, music and drama around Shakespeare's texts. This year, Heathfield Shakespeare Ambassadors are giving peer support and inspiration exploring different Shakespeare texts across school.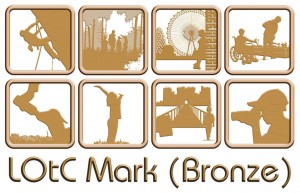 Learning Outside the Classroom
This newly gained award recognises the importance Heathfield places on learning beyond the classroom walls.  We integrate LOtC into the life of the school, and there is a commitment to developing LOtC to enrich the learning of pupils. Each week a variety of opportunities are presented to the children.  Heathfield is one of only 2 schools in Nottingham to have the LOtC mark.
International Schools
The International School Award is an accreditation scheme for curriculum-based international work in schools. The scheme provides recognition for teachers and their schools working to instill a global dimension into the learning experience of all children and young people.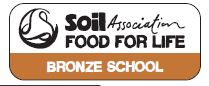 Food for Life Bronze
Awarded to Heathfield on 1st July 2016 for our efforts in growing produce for the kitchens to use at lunchtime and also broadening the children's understanding of where the food on their plate comes from.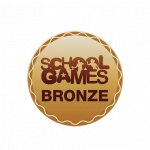 Sainsbury's School Games (Gold)
Heathfield has been recognised for its commitment to and development of competition, school sport and physical education.   We develop Y5 Sport Ambassadors to work with our Sports Coach at lunchtime and afterschool clubs. We currently have over 30% of children accessing afterschool sport activities.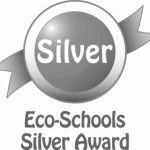 Eco-Schools
Eco-Schools is an international award programme that guides schools on their sustainable journey, providing a framework to help embed these principles into the heart of school life.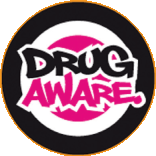 Drug Aware
Being a 'DrugAware School' means you are safer, smarter and better prepared to address drug and alcohol issues if they arise and are working together to tackle the harm that drugs and alcohol can present.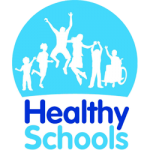 Healthy Schools
National Healthy School status requires schools to meet criteria in four core themes. These criteria relate not only to the taught curriculum but also to the emotional, physical and learning environment that the school provides. There are a number of specific actions that schools need to take if they are to be recognised as Healthy Schools.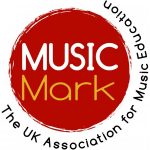 Music Mark
The Music Mark award shows Heathfield's commitment to working with Nottingham City Music Hub to ensure high quality music education for all pupils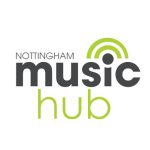 Nottingham Music Hub Champion
This is an additional award offered by the music hub that recognises that Heathfield staff and pupils actively support the Music Hub's vision for inclusive education.