Heathfield School Council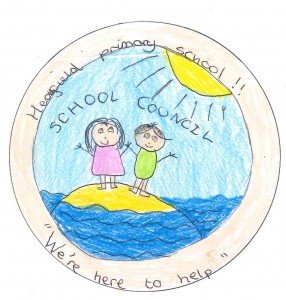 Click our logo for our latest newsletter!
We have been elected as School Councillors by our classes through a democratic voting system.
As councillors, our attributes are:
Excellent listening skills
A willingness to participate in discussions and ideas
Good organisation
A willingness to participate in regular school council meetings
Enthusiasm for new ideas and promote the Heathfield Ethos
A drive to promote positive values and show these in their behaviour and attitude
The ability to communicate pupil voice
During the school year, we will meet regularly to discuss important issues. These might include how to improve school dinners, how to fundraise for emergency appeals, reviewing the School Development Plan, organising charity events and sharing ideas that other children want for their class.
Here are some examples of the things we have achieved: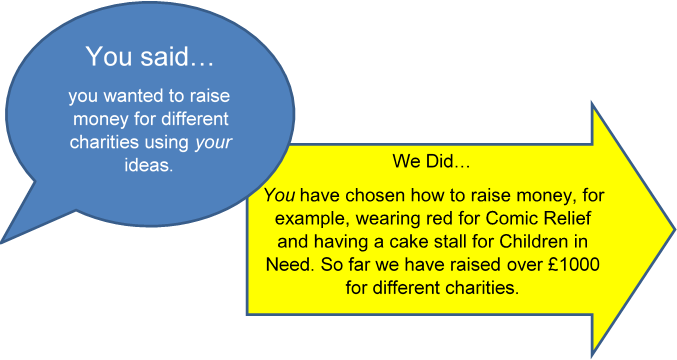 Primary Parliament
Our older members of School Council participate in the city Primary Parliament meetings.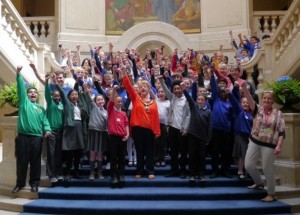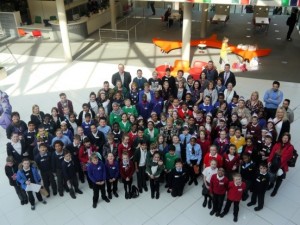 Other school councillors in our local area attend, and the children discuss key issues and ways of improving them. For example, 'safer lives, positive communities' and 'health and wellbeing'.
Pupil Voice is very important to us, and these meetings provide the children with the chance to share theirs.
Primary 6 Partnership Council
This year, the P6P (Primary 6 Partnership) have formed a council with the older school councillors. The aim will be for Partnership Council members and their electorate to better understand and develop the communities where our schools are located. There are two representatives from each school, who help develop this work. Members meet and discuss relevant, important issues for our local community and schools. Pupil Voice and British Values will be a priority.
We kicked off the year with a session at the Galleries of Justice, using effective speaking and listening skills to better promote Pupil Voice and democracy.