Pleae find below an overview of diversity data from our governing body. The information was collected in July 2023.
Q1 – What is your gender?

Q2 – What was your age group on your last birthday?
Q3 – Do you have a disibility?
Q4 – Which of the following best describes your sexual orientation?
Q5 – What is your ethnic group?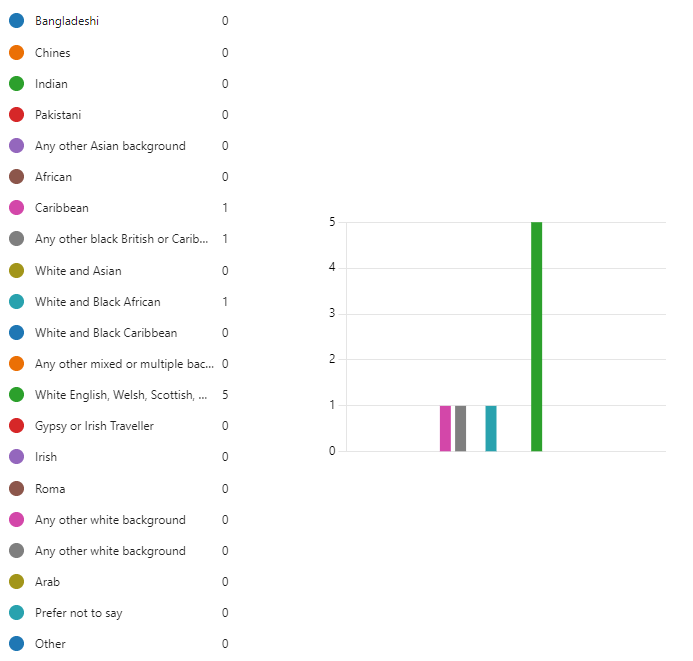 Q6 – What is your religion?
Q7 – How close do you live to the school or trust where you govern?
Q8 – What is your experience of school as a parent or carer?

Q9 – Which type of school did you attend between the ages of 11 and 16?

Q10 – What is your experience of the care system?
Q11 – Did you continue education after leaving school?

Q12 – Were you eligible for free school meals at any point during your education?