Welcome to the official Heathfield Primary and Nursery School website.
During this period of school closures we continue to work hard in ensuring the best possible learning experiences for our children. We understand that home learning looks different for all families as circumstances and resources allow so we are using a variety of methods to keep our children mentally and physically active. This is through work packs which are posted or available via a collection point at Kersall Drive, the website Home Learning tab at the top of the page and via our social media platforms on Twitter and Facebook.
Parents may join our Facebook group by answering some qualifying questions. We want this group to be supportive and remain as secure as possible for the school so you are not able to invite members who are not part of our school community. This Facebook page will have daily quizzes, challenges, links and information to keep you all busy.
Class teachers are also available to receive emails from parents on the class email addresses (classname@heathfield.Nottingham.sch.uk). If you have not done so yet, we recommend you get in touch for advice or suggestions of how to help your child at home.
We are not running live lessons as we appreciate how difficult this can be for families who may also need to work from home and may have young children who need your care and attention. Learning at home is important but these are lessons for life… baking (reading/writing instructions), adding up shopping list prices, observing changes in nature outside the window, drawing, reading, learning new skills or even just taking photos and making films with the technology you have available.
At this time the most important thing to remember is protecting your wellbeing which in turn will ensure all children will be more than ready to return to us when we are allowed to open up our gates and classroom doors once more.
As soon as we know from the Government what is happening, we will let you know. Until that time… stay home, stay safe and keep smiling Heathfield!
About our School
We are an expanding Local Authority maintained school with two campuses.  Our original school is on Scotland Road in Basford and accommodates up to 280 pupils plus a nursery. Our second campus is on Highbury Vale (approx. a mile apart).  The Kersall Drive Campus opened in October 2015 and will, by September 2021, accommodate an additional 420 pupils plus a nursery.
We hope you find the information provided both enjoyable and informative and a reflection of the many aspects of this popular school.
Achievement and enjoyment are important goals that we are determined to provide for all of our pupils in a warm and friendly atmosphere. We pride ourselves in providing a secure, yet stimulating, and challenging learning environment. We want our pupils to develop their strengths whilst having the confidence to address targets and areas identified for improvement.
We welcome participation by parents and carers in all aspects of school life, and we look forward to working in partnership with you. No-one knows your child better than you and for this reason we very much value your co-operation to ensure the best possible outcomes for your child. If you would like paper copies of any of our policies, these are free of charge. Please contact the school office for such requests.
Yours sincerely,
Gary Fullwood – Executive Headteacher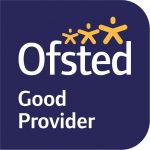 ---
---
Values and Ethos:
The principle aim of the school is for all children to enjoy school and achieve the highest possible attainment in an ethos of learning, harmony, mutual support and respect. 
Heathfield has a long track record of high–quality engaging education for children in Basford and Bulwell through memorable first hand experiences.  
Our curriculum stems from understanding our children's needs and contexts, their knowledge and skills. It is guided by the Heathfield Pledge. 
Everybody will reach their full potential in a climate of high standards.
Each child will enjoy their learning journey and develop self-confidence.

To provide all children with a wide range of opportunities and activities outside of their usual life experiences.

To develop within our children resilience, independence and autonomy with a sensitivity to others.

Everybody understands the importance of inclusivity, diversity and equal opportunity.

To attend a school that is an important part of the community we serve.

To know ourselves and help others to know us.
We use a Child friendly pledge throughout school to ensure that our pledge has relevance to our children.
In addition, we follow the Heathfield Pledge in Practice. This shows our commitment to our pupils in each of their year groups as they progress through Heathfield on their learning journey.  
Click on the icon below to join our Heathfield Primary and Nursery Facebook Group. Please note that this is a 'closed group' and access is restricted to parents and carers of current pupils.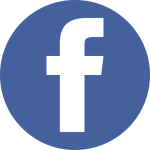 ---