Welcome to the official Heathfield Primary and Nursery School website.  We are an expanding school with two campuses.  Our original school is on Scotland Road in Basford and our new campus is in Highbury Vale (approx. a mile apart).  The Kersall Drive Campus opened in October 2015 and brings with it a new community and an increase in school places for Nottingham City.
We hope you find the information provided both enjoyable and informative and a reflection of the many aspects of this popular school.
Achievement and enjoyment are important goals that we are determined to provide for all of our pupils in a warm and friendly atmosphere. We pride ourselves in providing a secure, yet stimulating, and challenging learning environment. We want our pupils to develop their strengths whilst having the confidence to address targets and areas identified for improvement.
We welcome participation by parents and carers in all aspects of school life, and we look forward to working in partnership with you. No-one knows your child better than you and for this reason we very much value your co-operation to ensure the best possible outcomes for your child. If you would like paper copies of any of our policies, these are free of charge. Please contact the school office for such requests.
Yours sincerely,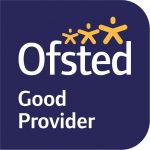 Gary Fullwood (B'Ed. Hons)
---
---
Values and Ethos:
The principal aim of the school is for all children to achieve the highest possible attainment in an ethos of learning, harmony, mutual support and respect. Achievement of high standards for all is at the core of our aspirations as well as aiming to enrich the life experiences of our pupils.
Our commitment to our school community is defined within the Heathfield Pledge
Everybody will reach their full potential in a climate of high standards.

Each child will enjoy their learning journey and develop self-confidence.

To provide all children with a wide range of opportunities and activities outside of their usual life experiences.

To develop within our children resilience, independence and autonomy with a sensitivity to others.

Everybody understands the importance of inclusivity, diversity and equal opportunity.

To attend a school that is an important part of the community we serve.

To know ourselves and help others to know us.
We have created a Child friendly pledge of these aims in the form of an acrostic to ensure that our aims have relevance to our pupils.
In addition, we have created the Heathfield Pledge in Practice. This shows our commitment to our pupils in each of their year groups as they progress through Heathfield on their learning journey.  
---